Meer Sakib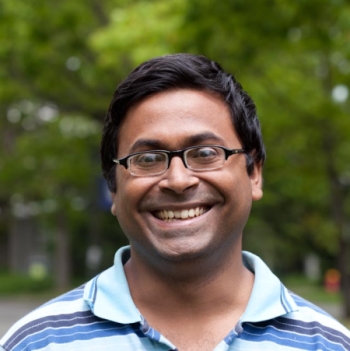 meer.sakib@mail.mcgill.ca
PhD Student
Error Correction Coding for Long Haul Optical Systems and Optical Access Network
There is a consensus that deploying advanced error-correction technologies such as low-density parity check (LDPC) codes in optical links is one of the most cost-effective methods to combat system impairments. Although LDPC codes can be very powerful in theory, their practical implementation for optical communications links at ultra-high data rates remains a challenge since the decoding of the code requires complex structures and a large silicon area for integrated on-chip products. My present work focuses on the development of an optical front-end for the practical implementation of these codes.
Specifically, the investigation my investigation include: i) Development and simulation of suitable LDPC error correction codes for next-generation optical networks, ii) Analysis of the impairments of the fiber distributed system on decoding performance, and iii) FPGA implementation of the coder/decoder modules.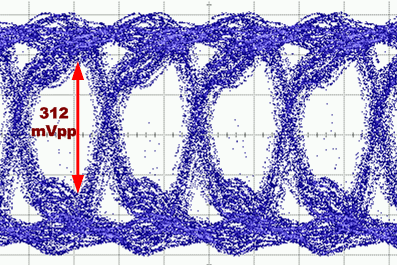 Fig. Output of the soft decision circuit (Source: M. Sakib, V. Mahalingam, W. Gross and O. Liboiron-Ladouceur, "Optical Front-end for Soft Decision LDPC Codes in Optical Communication Systems," IEEE/OSA Journal of Optical Communications and Networking (JOCN), Vol. 3, No. 6, pp. 533-541, June 2011 (Top downloaded paper in June/July in JOCN, selected for the "Spot Light in Optics" publication).
Si-Photonics for Optical Communication
Silicon photonics is a fairly new research topic that has generated research interest since the 1990's. The possibility of compatibility with CMOS process will enable further integration of the optical functions with the electrical functions within the same fabrication process and reduce the overall cost of fabrication while enhancing the device's performance. One of my current research focus is to find a way to develop the optical front-end on Si that can be easily integrated with a FPGA decoder using CMOS technology.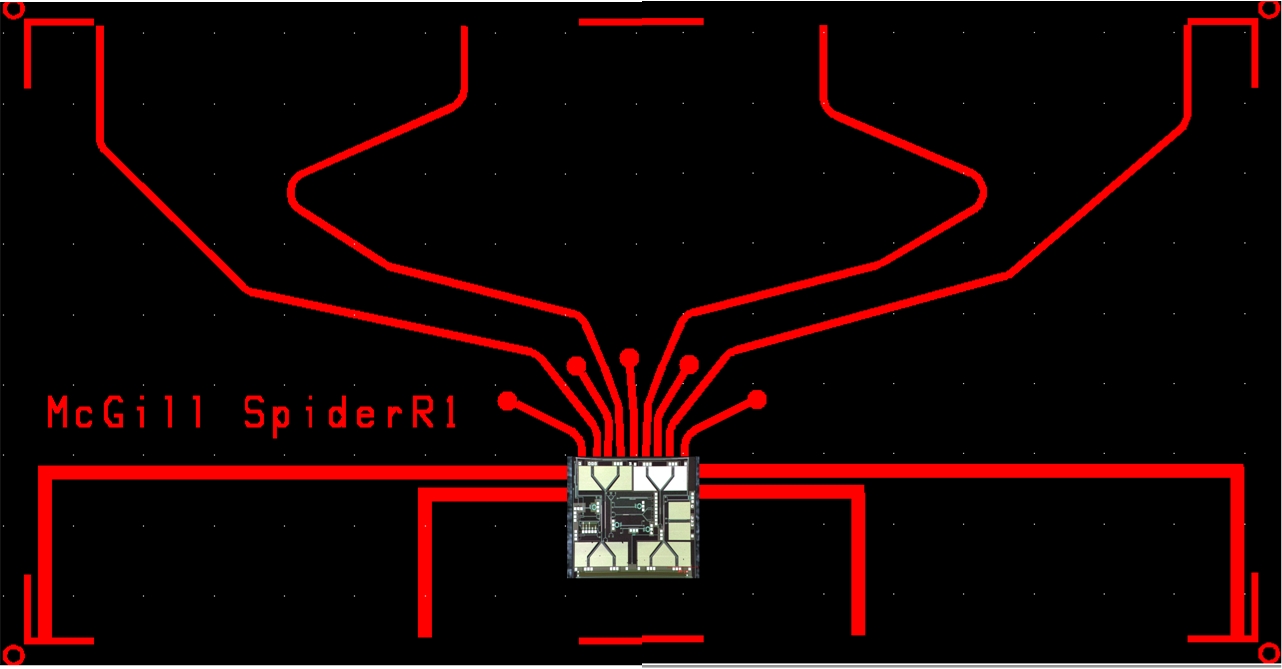 Fig. McGill SPIDER board for Si-photonic devices.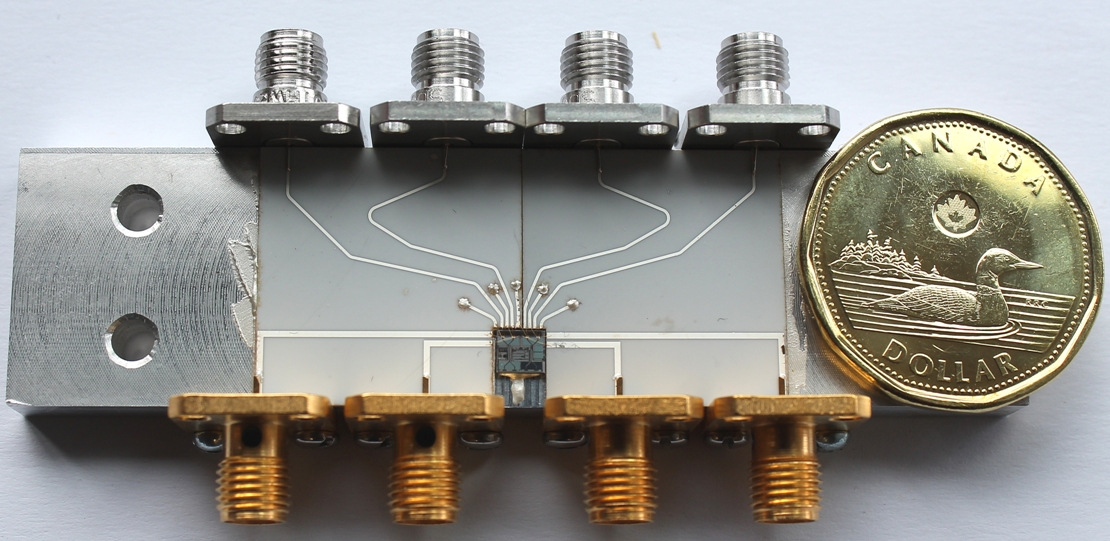 Fig. Packaged coherent receiver and soft-decision circuit.
Fig. Eye of the packaged balanced photodetector at 31 Gb/s.
February 2014
Meet Prof. Liboiron-Ladouceur and her student Peicheng Liao who will be at OFC 2014 presenting our recent paper from the RODIN project: "Gain Effect on the Scalability of SOA-based Optical Space Switches" (paper M3E.5).
September 2013

We wish the best to our team members Xi Lu who graduated with an M.Eng now working at Ciena and Postdoc Mehrdad Mirshafiei now with the R&D team at Ericsson.

August 2013

Meet Prof. Liboiron-Ladouceur at ECOC 2013 in London where she will present on September 25 "A Compact Silicon-on-Insulator Optical Hybrid for Low Loss Integration with Balanced Photodetectors," paper We.2.B.2.

June 2013

Meet one of our Photonic DataCom team members at the IEEE Summer Topicals this summer in July were we will present our recent work. Prof. Liboiron-Ladouceur is also giving an invited presentation at Photonics in Switching on July 5th in Kyoto, Japan.

September 2012

The Photonic DataCom team presented two papers (WM4 and TuI3) at the IEEE Photonics Society Conference in San Francisco next September.

Summer 2012

Professor Liboiron-Ladouceur is Chapter Chair of the IEEE Photonics Society. For information about local events go to website


The Photonic DataCom team presented three papers at the SPIE Photonics North Conference in Montreal.

May 2012

We congratulate Mr. Meer Sakib for receiving the SPIE Graduate Scholarship.

February 2012

Our project RODIN was awarded the Premio Venezia from the Italian Chamber of Commerce in Canada honouring excellence in collaborations between Quebec and Italy.

October 2011

Professor Liboiron-Ladouceur has been awarded a Canada Research Chair in Photonic Interconnects



The Photonic DataCom team presented three papers at the IEEE Photonics Conference in Arlington, VA (Oct. 9-13)

September 2011

We wish the best to Mr. Venkat Mahalingam (M.Eng. 2011) who is now working at Telus in Montreal as a network design engineer

August 2011



We congratulate Mr. Meer Sakib for receiving the Vanier Canada Graduate Scholarship